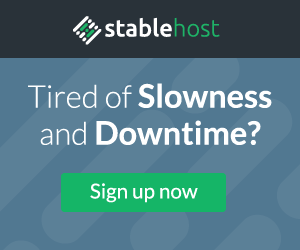 UI kits are one of most downloadable freebies by the designers and probably, the most liked ones. This is because they coming with a lot of beautiful interface elements such as buttons, sliders, breadcrumbs, media players, forms and the likes and by using them is all about improving and speeding up the workflow without giving a lot of time thinking what to design. Each week we will sharing with you 5 high quality UI kits which follow the latest design trends and you can use them for free.
Free Elegance iOS UI Kit
Beautiful set of 12 high-quality iOS UI templates featuring clothes and shopping theme. Available in Photoshop and Sketch formats.
---
---
DOWNLOAD
HOSTING
Free Restaurant UI kit
Here is a UI kit providing 37 useful elements to make great restaurant websites. This resources are royalty free for use in both personal and commercial projects.
---
---
DOWNLOAD
HOSTING
Hero – Free PSD UI kit
Hero is a free UI kit including many useful elements for your new web projects.
---
---
DOWNLOAD
HOSTING
AZURE-Free PSD UI Kit
This free UI kit includes many elements of blog, magazine and e-commerce, widgets and other various components that you'll find useful.
---
---
DOWNLOAD
HOSTING
iCollection Free UI Kit
This UI Kit Pack is built up by 3 complete iOS Apps with complete retina ready flat iOS 7 iPhone app template which can be used as a complete iPhone / iOS app for your next project.
---
---
DOWNLOAD
HOSTING