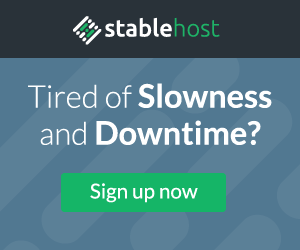 Fonts, as part of typography, are very important for a web site design. Choosing the right fonts to represent your business is a key part of your branding. Picking the suitable fonts is a crucial for how your business is perceived by others. Designers usually use two or three font – one for the body, one for the headings and sometimes one for the logo. Most importantly, the selected font should be easily readable and have to convey the same message you want your brand to represent.
Considering the importance of a font choice, webdesignfreebies team have selected a few high-quality free fonts, which can facilitate your choice.
Atzur Free Font
Atzur is a free semi serif typeface humanist with a little contrast. His contraforma is open enough to be readable in small bodies. Typography classically inspired with a drop and endings that provides a more modern and distinctiv.
---
---
DOWNLOAD
HOSTING
DitaSweet Free Font
Ditasweet contains more than 400 symbols including numbers, glyphs, ligatures and accents. It might be used in any European language and also in Russian, of course.
---
---
DOWNLOAD
HOSTING
Daruma free font
Daruma is a humanist sans-serif free font with rounded endings. Daruma was designed to be read in different sizes. Thus, it is a low-contrast font and it has open endings. There is a balance between internal and external contraforma.
---
---
DOWNLOAD
HOSTING
BAVRO FREE FONT
Bavro is a very nice clean free font perfect for posters and headlines.
---
---
DOWNLOAD
HOSTING
Athene free typeface
Athene is a free serif typeface with some modern geometric flair. It is able to suit many applications but is most suited as a display font. It is free for both personal and commercial projects.
---
---
DOWNLOAD
HOSTING